"The Tonsorial Four" Barbershop Quartet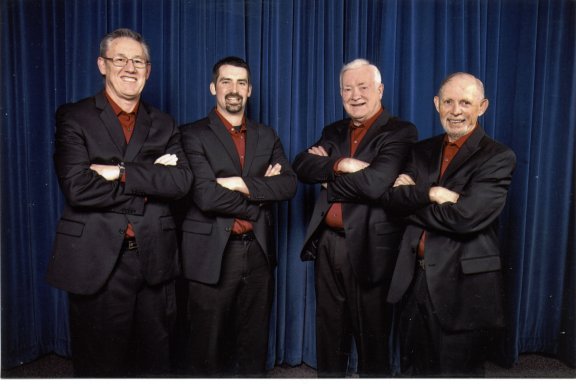 "The Tonsorial Four" quartet was organized in December 2008.  We began a search for a quartet name and finally selected, "The Tonsorial Four".

We have performed on the Canby Chapter Show, at the Forest Grove competition and at the Division IV competition.   We placed 8th at Forest Grove in 2010.

We continue to participate in the "Willamette Living History Tour" held in the historic part of the old town of Willamette.

Do you need a quartet for a special occasion or a chapter show?  We would love to sing for you!

Give us a call at  

503-538-4335.